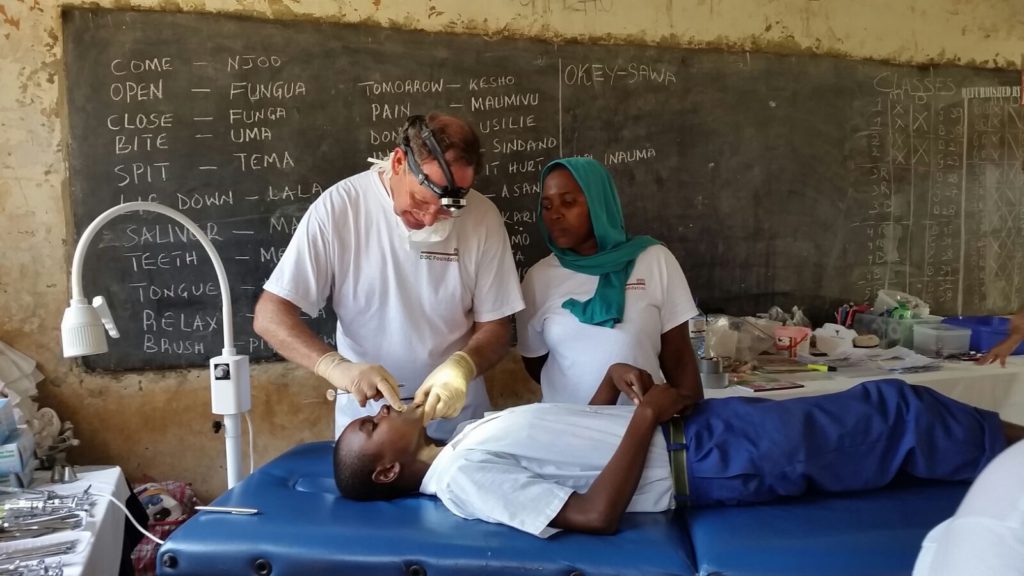 Dental problems in developing countries are underestimated regularly. Bad oral health generally has a negative impact on the overall health condition. Outside the large cities, dental care is hardly available to the population because of lacking oral aid. Aid Institutions do setup medical projects, however these are not always accessible to everybody. Twice a year, DDC sends out teams to the south part of Kenya to provide dental care in schools. Besides this, DDC runs two clinics wher COHO's (Community Oral Health Offecer) work. For a modest fee, everybody can get treatment there.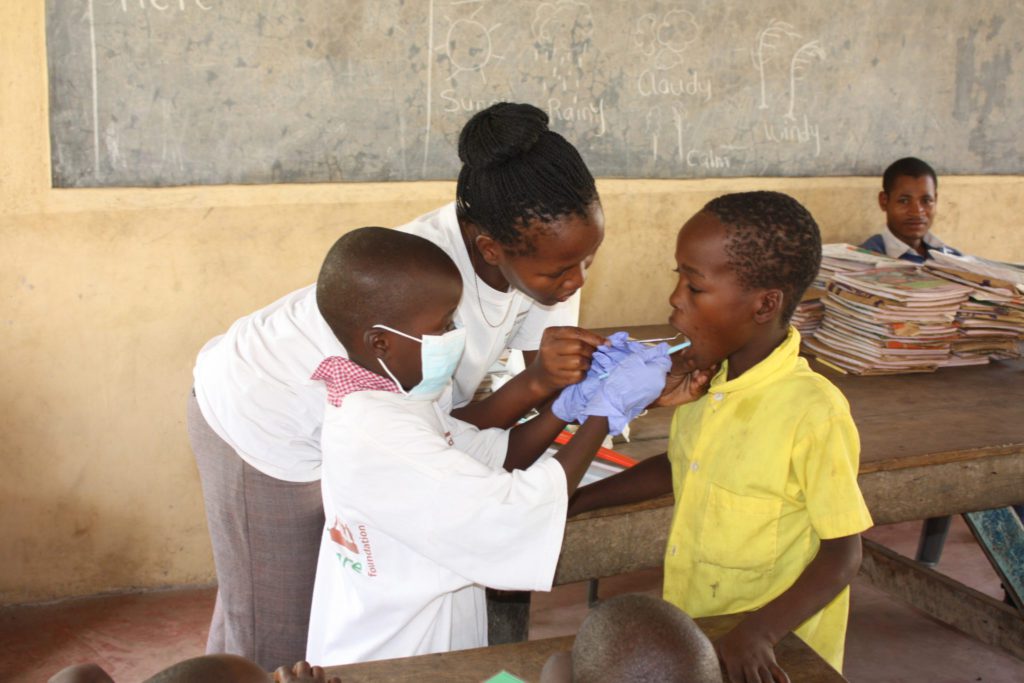 Experience from the past years show that preventive programmes on oral hygiene is very effective with children. In this, DDC therefore focuses on children. By providing education and instructions, adapted to local circumstances, we try to improve prevention. Treatment of pain is a relief to children. When in pain, children do not eat or sleep, do not go to school and therefore do not learn anymore. The population is very grateful for all aid and care.
Support.
Financial Administration: Anja Wiersma-Vos
Fundraising: Pamela Beekman-Kimman
Social Media: Elly van Heeren
Website: Edo Regtop


Advisory Board.
Annelies Kraaijenhagen-Oostinga
Bas Donk

Audit Committee: Frenk Nitzsche